Series
Five
Turnings















Djuna Day



Pillars are an age old form. Spiritual, powerful, evocative. A marker of the presence and life. A lightning rod connecting the earth and the sky. The pillar has been a symbol of wonder about our place in the universe wherever humanity has stopped to gaze at the stars and look for purpose.
Series Five Turnings. Poplar, turned and painted by hand.
Lightning rods

Connecting Me and We
18" to 44" tall, 5" dia.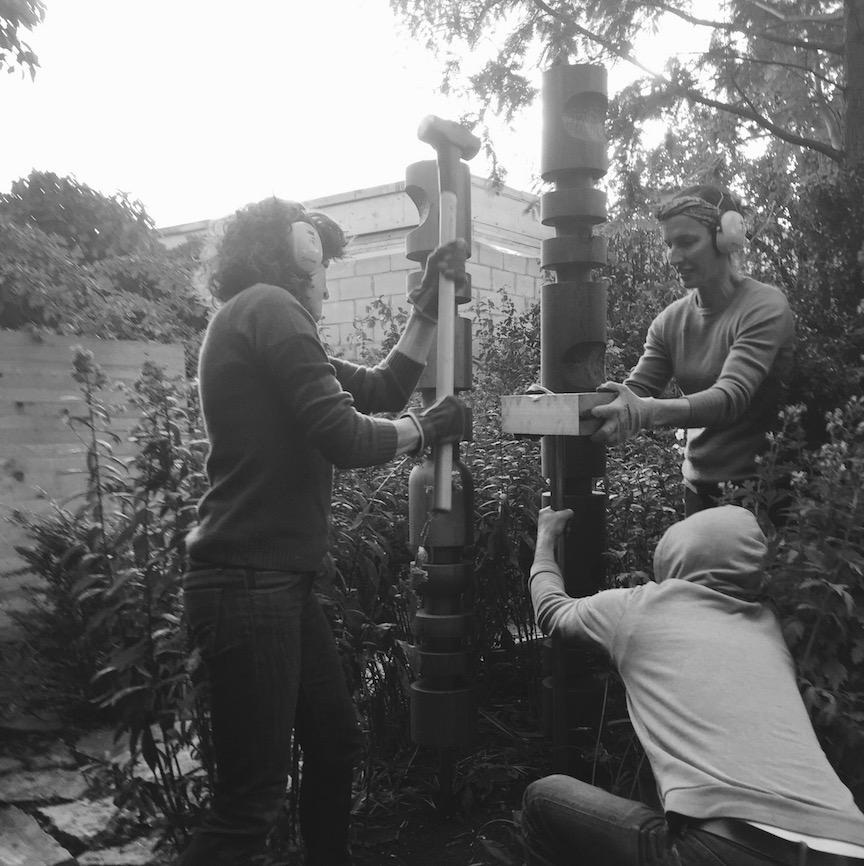 THE ELEMENTS, AND LOOPS
Loops #3

8"x12", 2017
Loops #4 8"x12", 2017
Woodblock prints
Printed on 100% kozo Japanese handmade paper with oil based inks
light
Our place in the universe
I know noble accents
And lucid, inescapable rhythms;
But I know, too,
That the blackbird is involved
In what I know.
Wallace Stevens
Loops #2 8"x12", 2017
The Elements, the Power, the Universe and Time.
The Elements, Composition #1 18"x24", 2017
The Elements, Composition #2 18"x24", 2017

︎
THIS IS NOT HOW THEY SAID IT
WOULD
BE
This Is Not...., Assemblage #7 48"x48", 2011



Djuna Day


These sculptures provide a visceral example of the human tendency to dismantle our natural world and reassemble the pieces into environments that feel deeply inhuman.
This is Not...Assemblage #1, 13"x20", 2006









This is Not...
Assemblage #2

24" x 96", 2007



---
Djuna Day 2018 ︎ Toronto, Canada